NEWSLETTER April 2017
Dear Friends,
Ruth's Healing Circles - The Reconnection in Houston and Rockport Texas to happen very soon. Invite friends and family. Do not miss the opportunity to get Reconnective Healing!
It is such an amazing gift to be able to be back to Rockport and Houston in a few days only. Life is so good! The Healing Circles are such a blessing!
Book your personal sessions with me ASAP. I am very much looking forward to seeing you soon!

---
Ruth's Healing Circles - The Reconnection
Friday, April 28th
7 to 9 pm Rockport, The Soul Center at Magnolia House
Sunday, April 30th
3 to 5 pm Rockport, Main Street Yoga Studio
Tuesday, May 09th
Friday, May 12th
7 to 9 pm Houston, private home
Thursday, May 11th
7 to 9 pm Houston, The Path of Tea
For more upcoming Healing Circles see
www.ruth-dieterle.net/38/en/calendar

---
Please check my website for more information, to download flyers etc. as well as to check the calendar for other events.

To schedule your individual private session with Ruth:
reconnection@ruth-dieterle.net or call 832 231 1934
Can't wait to see you all, your friends and family

Much Love
Reconnective Hugs
Ruth
---
Celebrating my life:
| | |
| --- | --- |
| | Ruth in Portland loving Colorado River, Multnomah Waterfalls, being happy and alive in the wind, the beautiful nature of Oregon, gifted with the most beautiful host. Thank you Sharon! |
| | |
| --- | --- |
| After a few wonderful days in Portland with 2 very powerful Healing Circles I am right now spending a few days in the Land of Enchantment at Santa Fe in New Mexico, fulfilling a deep longterm wish to visit the sacred lands of New Mexico, celebrating my life, my children and honouring the blessings I recieved. | my travellers beautiful adobe artist home in Santa Fe |

This winter in Germany was very short, but had beautiful days of much snow in the Black Forest and the Alpes.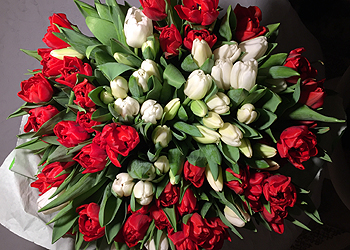 Celebrating mom's 90th birthday was such a heart touching and happy event and family gathering.


?New York with JT Foxx and Hugh Hilton. Being inspired, upgrading my networking, coaching and marketing. Fascinating new adventure.